Tools to enhance your Domino applications with mobile functionality.



Larm-O-Matic performs Domino monitoring.
Do not let that two-times-a-week failing HR agent to bother your night sleep any more, monitor it using Larm-O-Matic!

Larm-O-Matic automates checking of
servers' status
agents' functionality
replication conflicts
number of documents in different replicas
number of documents in important views
status of files on network
check that web server is running
.. and many other things you needed to do manually before.

Ensuring that Service Level Agreements are met, problems are quickly reported to responsible people and solved before user notices that problem ever existed, Larm-O-Matic makes your everyday tasks easier, allowing you to concentrate on other parts of job.

WAP Address Book (WAPNAB)
WAP AddressBook gives your users secure access to company's address book while they are out of the office.

Using their WAP-enabled mobile phone, users can quickly lookup co-workers' phone number, cell phone, e-mail address.
You can access virtually any information you want, all from your cell phone.

Botstation Sametime Bot
An excellent addition to your Lotus Instant Messaging (Sametime) infrastructure. Easy to maintain and expand, provides single point of access to many internal systems via simple interactive interface of Sametime client.
- Users can ask this automated intelligent agent common question through their Sametime client, web browser or PDA and get answer immediately.
- Administrators can trigger execution of tasks, create reports from RDBMS databases.
- Sales people can lookup customer info combined from different sources in a matter of seconds, lookup phone number of work colleges while out of office using cell phone or PDA.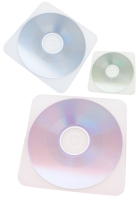 Related products
STAgent- send Sametime messages, announcements, check online status of users from LotusScript agents